This page has been protected so that only administrators can edit. This is a followup on reports of excessive vandalism to this wiki article. No further edits should be made.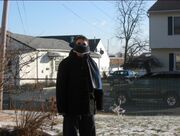 Combin0wnage

| | |
| --- | --- |
| Joined | September 07, 2008 |
| Member ID | 165 |
| Has been a | Faggot, Gay porn star, ball licker, prostitute for homosexuals, necrophiliac. |
| Posts | 1 |
| Gender | Transvestite |
| Birthdate | 1/1/2009 |
Combin0wnage is one of the reasons of why abortion should be legal. He loves chopping dicks and collecting them in a jar.
Typically thought to be an idiot spammer, it is really actually kinda faggy as shit.
It also speaks FRENCH!
---
Likes
Micro penis
two penises
three penises
giant penises
black penises
furries
hairy ass penises
shoving his own head down people's asses
man butts
raping babies
jerking off to the Jonas Brother
fucking Sonic plushies
dildos
fucking dead bodies
jerking off using feet
rubbing my face down my penis jar
choking on dicks
shadow the hedgehog
Dislikes
straight people
girls
people against necrophilia
beautiful people, cause I'm not one of them
VAGINAS
---
Friends With
Community content is available under
CC-BY-SA
unless otherwise noted.