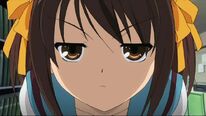 "What you did there, I see it." ~ Shambuu
Shambuu is a member of NR, as well as a bunch of other places.
In December 2007 Shambuu, a rabid gamer, found a forum dedicated to Nintendo and Super Smash Brothers (no not NR). This was a forum called Smash Legends. He met alot of cool people as he joined them in the anticipated wait for Brawl's release in March 08. Later, as an active member on Smash Legends, Shambuu was influenced to join Nintendo Rocket by none other than TK aka Resurgence. Here he met even more Nintendo fans who played Brawl and Mario Kart. Shambuu also plays Playstation and Xbox. He is becoming involved in Xbox Live as he is getting bored with the Wii.
Outside gaming, Shambuu makes videos usually uploading them on youtube. He makes Amv's, Comedy Dubs, and Youtube poops. He also has a huge interest in music and movies.
Shambuu recently added a "u" to his original Shambu name as a small reference to Majin Buu from Dbz
A huge fan of the anime/manga One Piece
Shambuu's real name is Josh
As a Rock Band 1 and 2 player, Shambuu mains the drums.
Shambuu likes anime and cartoons
Actually mains Falco and Fox on SSB Brawl, but rarely uses them.
Shambuu's favorite Dreamland character is King Dedede
Shambuu is a big fan of the Legend of Zelda series
Shambuu loves White Castle hamburgers
Shambuu loves 90's Rock
Shambuu likes Nami (one piece) and Haruhi Suzumiya
References
Edit
Community content is available under
CC-BY-SA
unless otherwise noted.